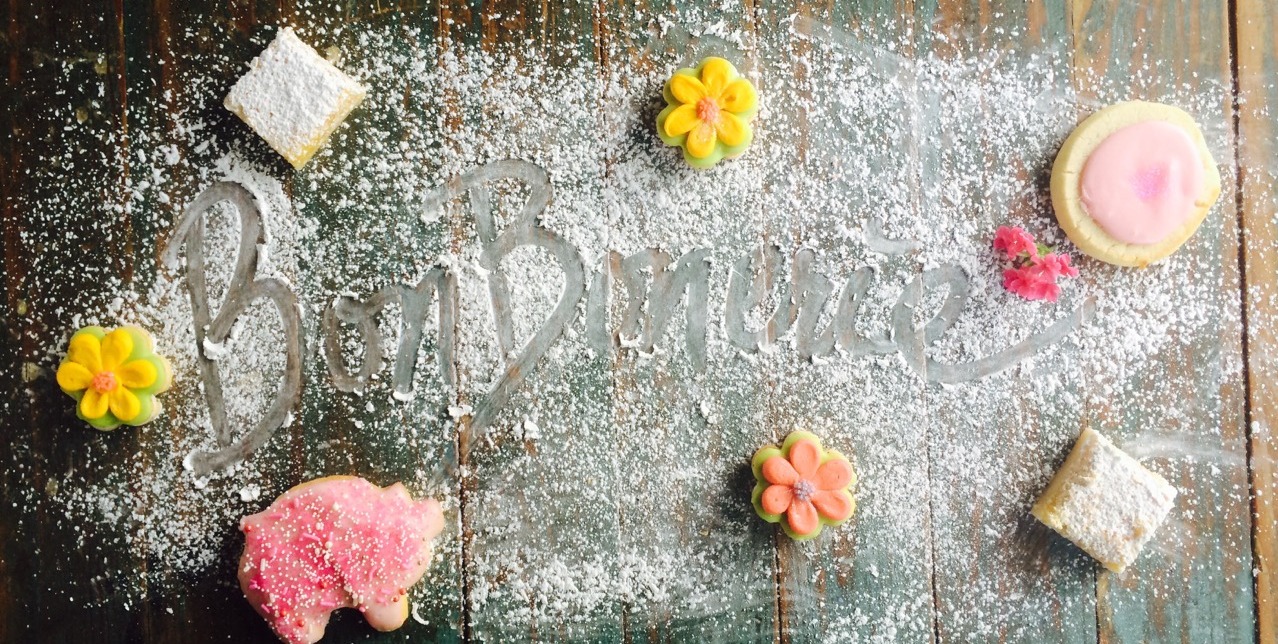 1. Do you have to make reservations for afternoon tea? How far ahead?
Yes, at least 24 hours in advance.
2. How far ahead do I need to place my order for custom cakes, cut out cookies or cupcakes?
There are so many variables to consider when ordering a custom design cake—the flavor, the design, the size, single tier or two or three tier—that we recommend that you call the bakery as far ahead as you can. We always have our 6" and 9" monthly flavor and design cakes in the bakery, but for your one-of-a-kind, it is best to call ahead.
The same is true for our cut-out cookies. The monthly designs are a phone call away and sold daily in the bakery, but if you choose from our gallery of other options, we need advance notice and the minimum order per design is twelve.
Again with cupcakes, if you choose something different than our seasonal designs they must be ordered ahead of time.
3. Is the café available for rental?
Yes, the café is available for rental for groups of up to 35 people Monday through Friday 3-5pm and Saturdays from 4-6pm. Please call (513) 321-3399 ext. 3 for details and reservations.
4. Is there a fee for a cake tasting?
We offer this complimentary to our guests. You can make you reservation for a tasting online, or by calling (513) 321-3399 ext. 4