August Cake Flavors
Menu begins August 2nd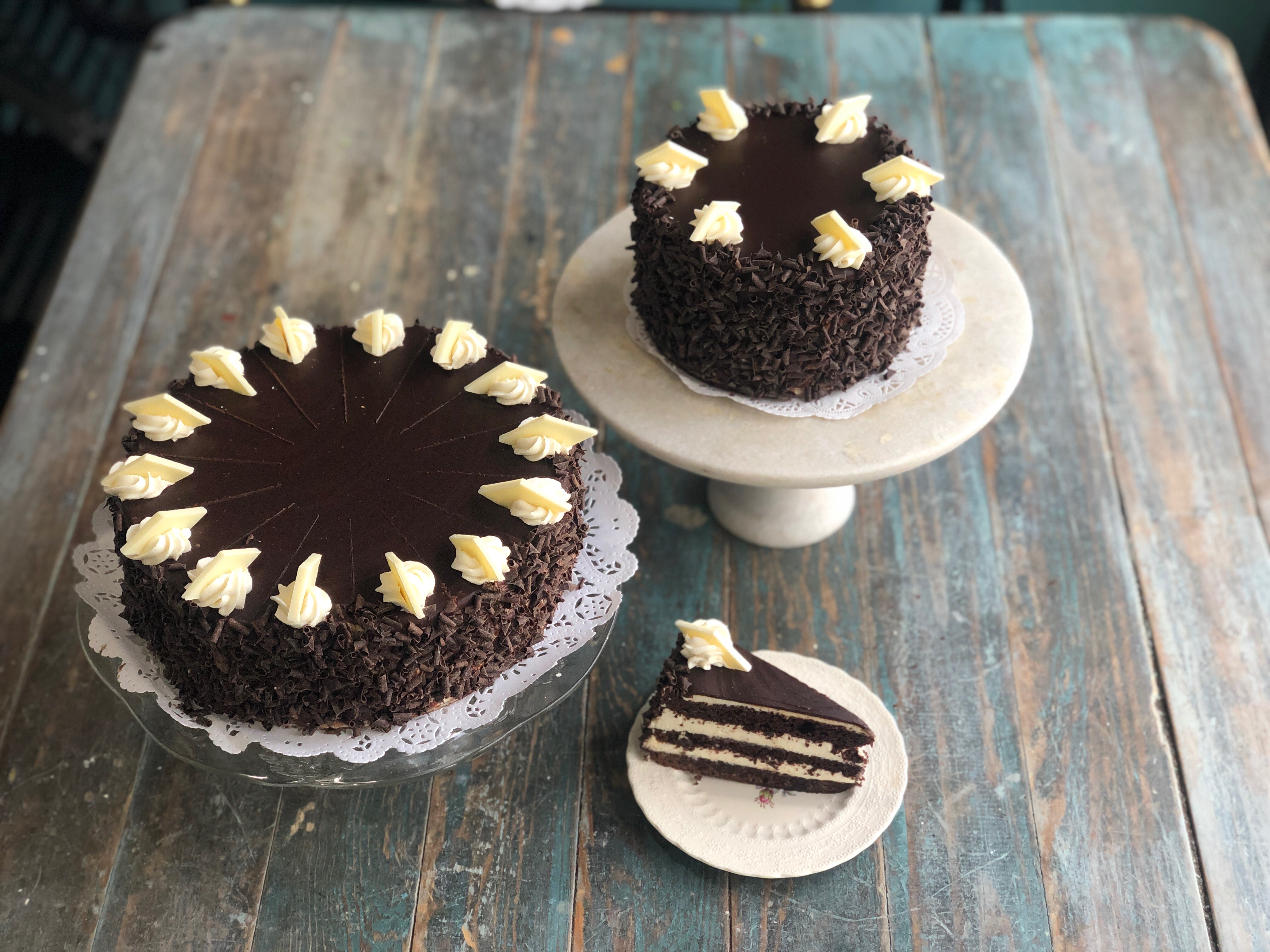 Opera Cream
For over thirty years, this has been our signature cake. This double chocolate chip cake is filled and iced with our rich vanilla opera cream filling. The layers are enrobed with a rich chocolate glaze and decorated with Belgian chocolate shavings. We elegantly garnish the torte with white chocolate buttercream rosettes and hand-cut white chocolate diamonds.
slice $4.75 6" serves 6−10, $28 9" serves 14−20, $52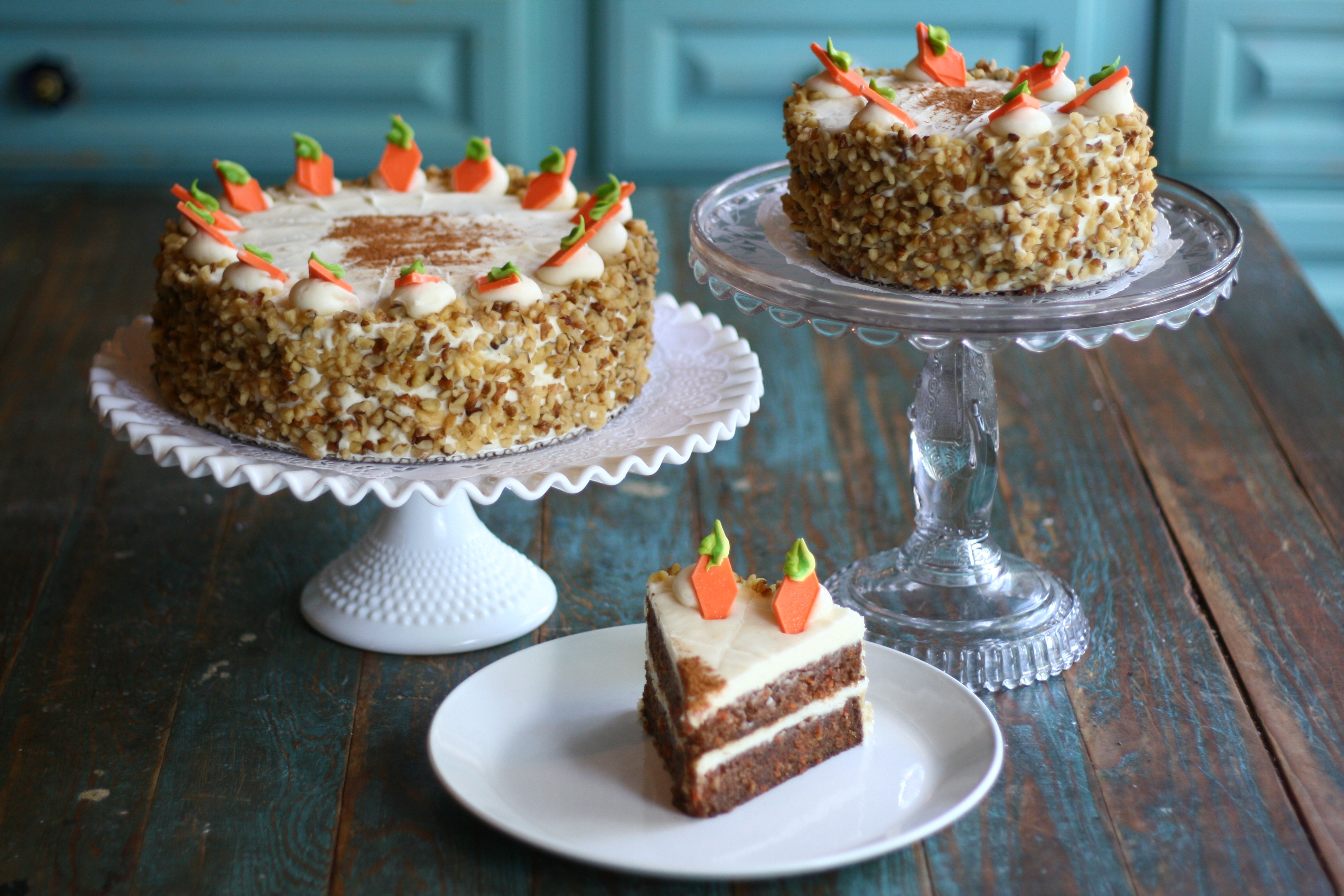 Carrot Cake
Our carrot cake adheres to what we think is the best version of a classic. Pure and simple, the cake itself is made with fresh carrots. There are no raisins, or pineapple to confuse your palate. We fill and frost it with our perfect cream cheese frosting while we generously coat the sides with fresh walnuts. Carrot Cake, BonBonerie style!
slice $4.75, 6" serves 6-10, $26, 9" serves 14-20, $48
Srawberry Lemonade Torte
Our delicate chiffon is filled with a layer each of fresh lemon and bright strawberry Parisian creams. The cake is enrobed with lemon buttercream, topped with strawberry and lemon glazes, and decorated with sugar flowers.
slice $4.75, 6" serves 6-10 $28, 9" serves 14-20 $52