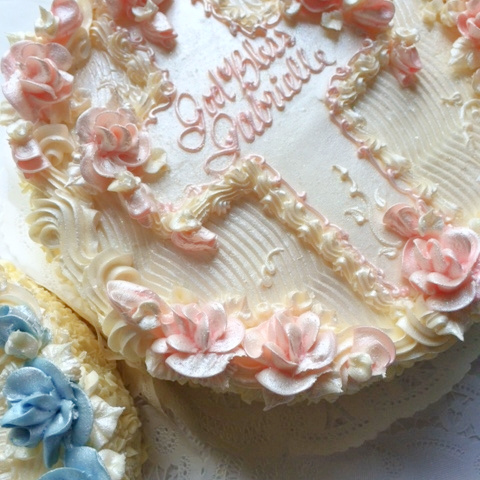 Spring is our most popular time of the year for First Communion cakes and cookies. Below are some of our most popular custom designs to celebrate this important milestone. Icings can be customized to your choice of color.
All custom cakes require at least a week's notice; all custom cutouts require at least 3 days' notice. There is a minimum of 12 cutouts per custom cutout order.
To place your order, call the bakery at 513-321-3399 during our business hours, 10am-4pm.