A Cookie jar full of questions...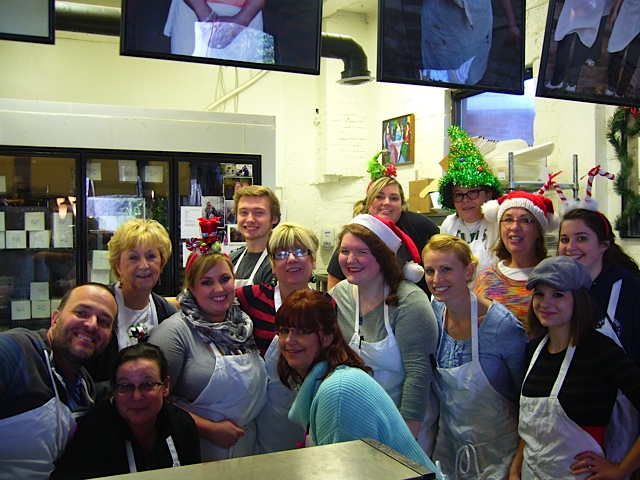 Our present holiday season presents so many decisions each year. The usual problem solving like "What should we get for_______? (you know, fill in the blank) What should we serve for Christmas dinner or our holiday party? Is this the year we no longer get a real tree? How many relatives can we actually visit on Christmas day?" The other newest challenge the world has presented is what is the best day to get the best bargains? Is there a better way to ruin Thanksgiving than to offer the best deals on Thanksgiving day?
Well, at The BonBonerie we work through many of your same questions and a few more that have to do with making sure we can make your celebrations as wonderful and delicious as we can. Questions like "What should the designs be for the cutout cookies this year? What if we change some of the goodies that go on the yule log? Does our deluxe pastry tray have enough of our handmade cookies to go along with our luscious bars? Does anyone still want fruitcake?"
I suspect for all of us it's a cookie jar full of questions that need to be answered. After working on this holiday selections, we feel we have combined the right mix of traditional items and a bit of the new. The yule log is beautiful with housemade meringue mushrooms and chocolate bark. We have added our black tie chocolate cheesecake from our archives to delight your sophisticated quests and have changed our butter rum pound cake to appeal to all the new bourbon lovers.
It's an honor to know that each year so many families include our handcrafted products as part of their traditions. We take this responsibility very seriously. Thank you and Happy Holidays from all of us at The BonBonerie!