Afternoon Tea w/ Alice In Wonderland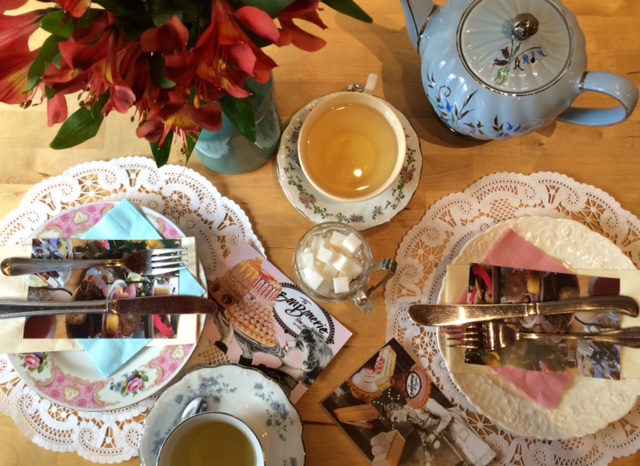 Nothing has made me happier as a business owner than developing great relationships in our community. A very treasured one that we have today is with The Children's Theatre of Cincinnati, now in its new home on Red Bank Road.
A few years ago they inquired if we might be interested in selling treats before and after their four yearly productions. And so it began. With the creative mind of Angela in our cookie department and Holly our traveling BonBonerie ambassador and salesperson, we set up our display of goodies in the lobby of the Taft before and after each performance. With new relationships come new opportunities and before long we were involved in decorating parties, kids club events and fundraisers too.
This year we are adding something we think many of our customers and Children's Theatre patrons will both enjoy and that is a themed tea party to be held at The BonBonerie on Sunday September 18th. We will have two seating's available. The first will be 11am and the second will be a 2pm. This years first performance is Alice in Wonderland. I can't imagine a more perfect play to start with. The event will feature a fun twist on our regular afternoon tea. With the addition of Alice, The Mad Hatter and The White Rabbit characters. Seating is limited.
The price is $30 pp. Click Here to Sign Up.