Art Show September 12th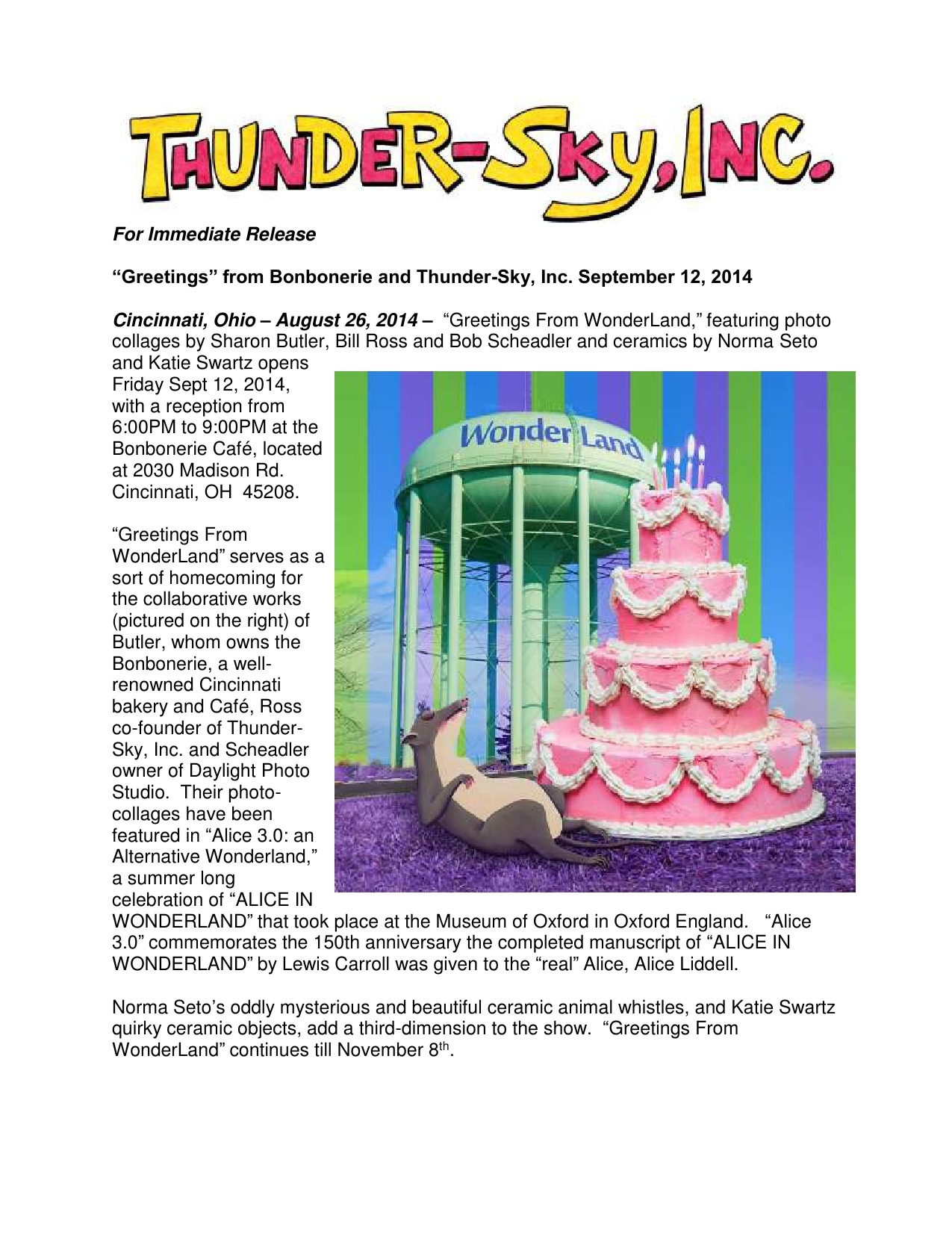 Cincinnati, Ohio –August 26, 2014 – "Greetings From WonderLand," featuring photo collages by Sharon Butler, Bill Ross and Bob Scheadler and ceramics by Norma Seto and Katie Swartz opens Friday Sept 12, 2014, with a reception from 6:00PM to 9:00PM at the Bonbonerie Café, located at 2030 Madison Rd. Cincinnati, OH 45208.
"Greetings From WonderLand" serves as a sort of homecoming for the collaborative works (pictured on the right) of Butler, whom owns the Bonbonerie, a well-renowned Cincinnati bakery and Café, Ross co-founder of Thunder-Sky, Inc. and Scheadler owner of Daylight Photo Studio. Their photo-collages have been featured in "Alice3.0: an Alternative Wonderland," a summer long celebration of "ALICE IN WONDERLAND" that took place at theMuseumofOxfordinOxfordEngland. "Alice3.0" commemorates the 150th anniversary the completed manuscript of "ALICE IN WONDERLAND" by Lewis Carroll was given to the "real" Alice, Alice Liddell.
Norma Seto's oddly mysterious and beautiful ceramic animal whistles, and Katie Swartz quirky ceramic objects, add a third-dimension to the show. "Greetings From WonderLand" continues till November 8th.