August 2013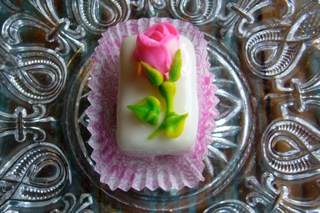 August 2013 
There is a lot of planning that starts to happen within the bakery in August. What events shall we plan for the Fall? What new dessert ideas  should we incorporate into our menu? What should we keep?
As the bounty of summer food surrounds us it seems like cool weather and an earlier sunset are months away, but all things apple, pear and pumpkin is just around the corner. I must confess, I think that time of year is my favorite, for as a baker the smell  of pastry or bread baking in an oven and the welcome of a cup of hot tea can be perfection.
But we still have a fantastic array of pastries for you to enjoy as you come back from your vacations and get ready for school and change. One thing for sure, we still make so many of your favorites. The following pastries have been on our menu for close to 25 years; caramel walnut bars, double fudge brownies , raspberry scones, Opera Cream tortes, Carrot Cakes, tart lemon squares, rainbow cookies and our cinnamon coffeecake.
We are trying something new this month by making our coconut cake, usually reserved for Easter only. It seems like a great way to end a cookout or celebrate a summer birthday. But you may want to try one of our new creations too. The new chocolate strawberry dance is a beautiful blend of strawberries and dark chocolate with hand cut chocolate strawberries on top held by a chocolate basket. The new poppyseed lemon cookies have an interesting crunch thanks to Libby's experiments with rice flour. Sometimes simple is best as we proudly offer our signature crisp butter cookies sprinkled with pink sanding sugar in the shape of the letter B, for BonBonerie.
Our cafe has never been livelier. Our in house squash pear soup and….have become a real hit. Did you know we make all of our own brioche buns, dill breads and crackers for your cheese trays?
The wedding department wins the quick on your feet awards as there is hardly a cake that comes before their talented hands that is exactly like any other. Take a look at the gallery section. You will be amazed!test