Best of the City Awards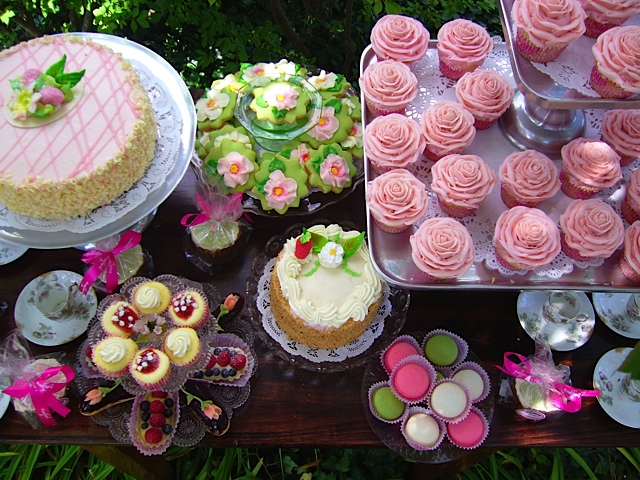 I received a wonderful message by email a few weeks ago. A requirement of having read it then, was that I had to keep its' content a secret for almost a month. But it is finally safe to share it with my staff and with all of you. Citybeat Readers have voted the BonBonerie the BEST OVERALL BAKERY in the CITY. That is truly a thrill. We were also voted number ONE for the BEST EASTSIDE BAKERY and the BEST WEDDING CAKES, number TWO for the BEST Desserts Retail and number THREE for the BEST French Macarons and Cupcakes. WOW that is a lot to have to keep quiet about since I was so proud and excited for our entire staff.
We didn't go into business to win awards. We do what we do because we love what we do, want to say or do something to influence our world and to create an income stream for ourselves and for all of those coworkers who make our dream possible. But when the members of our community had the opportunity to speak their mind about us in such a positive way through CityBeat Magazine, we became aware of how fortunate we are to be on the receiving end of their enthusiasm. More than anything it gives us the encouragement we need to do what is difficult. For example, the cake team arrives each night at 11PM to begin putting together all the special tortes that grace your celebrations. The cookie and breakfast team carry piles of heavy mixing bowls up and down the spiral staircase to the dishwasher each day. The counter staff often get special orders to cut hundreds of extra pastries by hand when they have already been on their feet serving customers for seven hours already. Bakers crack hundreds of fresh eggs by hand for that genoise in the rear of the bakery as the heat pours out of the oven on a hot summers day. How about squeezing out the 500th rosebud on the top of your 4th pan of brownies as you get a cramp in your hand? There is so much perseverance exhibited by our staff every day.
We also realize that this is the nature of the profession that we have chosen. It can be physically challenging and takes a great deal of grit to get it done each day with a consistent sense of purpose to achieve great taste and beauty.
When I was a pastry chef at Edwards Restaurant I worked in a kitchen that was located in a basement. It was dark. No one ever saw me or any of the other staff that created all the wondrous food we prepared there each day. Every once in a while I would hear from our chef how much someone had enjoyed what I had made. That small reminder was a genuine motivator for me to create.
When we moved the BonBonerie to our present location, we had the option to put up a wall to separate the workers in the back from our customers, but the memory of that dark basement and the occasional compliments that had sustained my passion for pastry, effected our decision to let all of our hard working and talented staff shine before you in full view. There are times when I have noticed that a smile or a look of amazement from a happy customer has given a tired and frustrated baker or decorator just enough of an impetus to keep up their great work. As I said earlier, we don't do what we do for awards, but knowing how much many of you feel about us whisks us along to try that much harder.
THANK YOU !
Sharon Butler
Co-Owner