BonBonerie for 40 years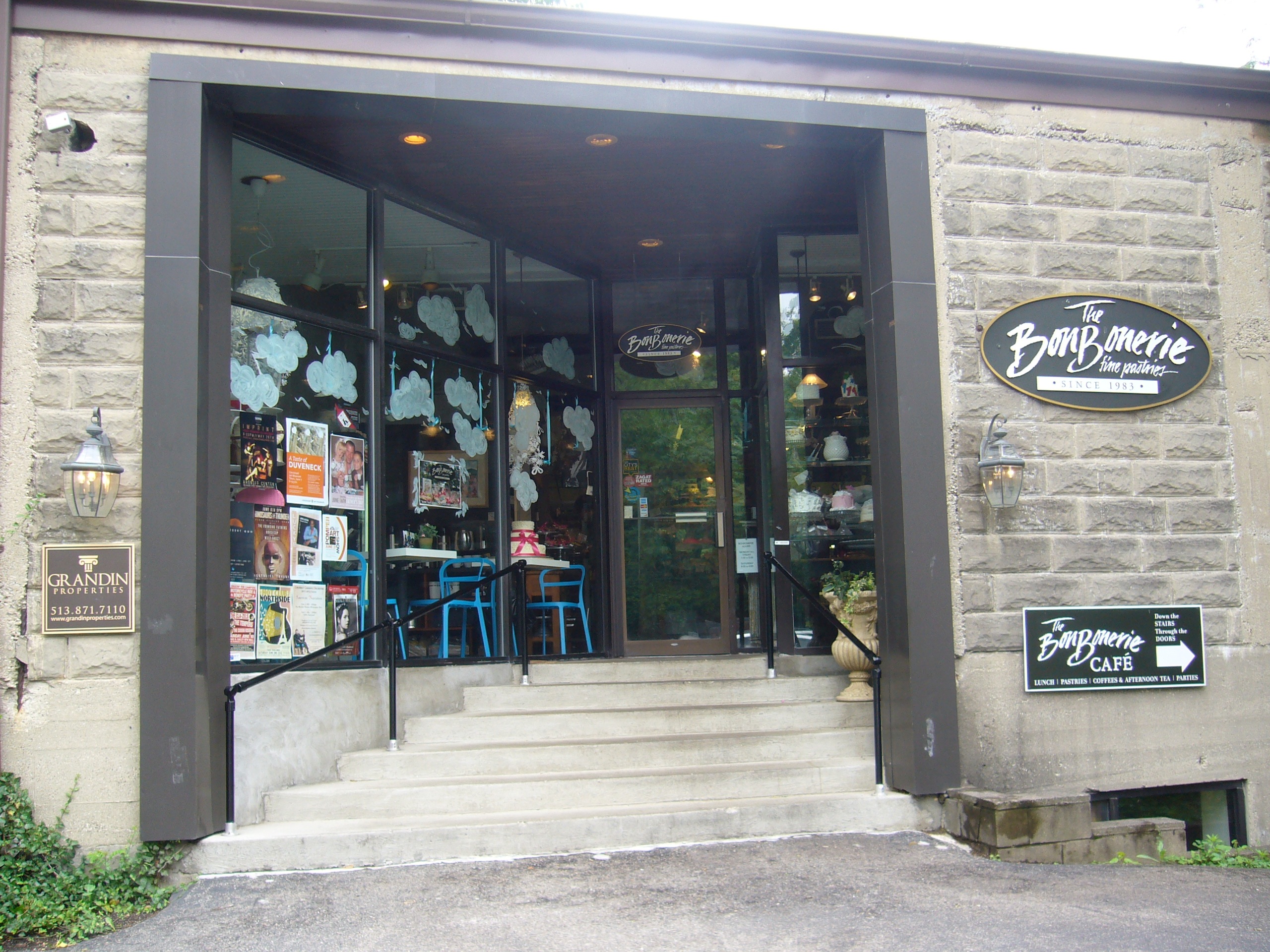 Blog Post 3/27/2023
Doing BonBonerie for Forty Years
I've thought about it a lot lately. How could I have owned, run and been a part of the BonBonerie for forty years? Was I too lazy to try something new? Was I complacent? After hours of contemplation as our big anniversary date approaches, I have come to the conclusion that being a part of BonBonerie means that I have merely lived alongside another living breathing entity, almost like living alongside my husband, a sibling or a good friend. Are we boring because we still keep relationships with old friends from childhood? Never. BonBonerie has an actual life of its own, and fortunately I get to enjoy its vibrant life each year as staff and customers come and go.
The BonBonerie had to survive Covid like the rest of us. It had to find the best workspaces among the labyrinthian building where all of its hard work got done. It suffered growing pains with each new space we acquired from the basement where Linda Jordan's exercise studio was born to the art furniture studio that eventually became our truly zany old tearoom, which is still held in the highest esteem by a very lovely bunch of eccentrics otherwise known as our customers. We always pressed forward. Ideas would ooze out of mine and Mary Pat's heads to keep this living organism alive. We fed it with enthusiasm to keep it going from one year to the next. It was exciting. It was never boring. Each year we would take it on a vacation to New York City to bring back tales, trends and recipes from the Big Apple, which was a major mecca for food back then. We were always considering what we might add to our repertoire that was new and exciting to potentially wow our community of customers and dedicated staff.
Bakeries are living breathing places. Alchemy takes place every day. The five beauties, as I call them, butter, sugar flour, eggs, and chocolate can become anything you dream of with the help and talent of a great baker's hand. I see it happen every day. I am not still in the thick of baking and decorating, but there are multiple bakers and pastry cooks who are working their magic every day.
Our customers and business associates have also made our lives richer by sharing their own professional aspirations, outside ambitions and familial interactions. Sometimes the BonBonerie feels like a small town, not unlike the book Good Day, Good Night that we sell in the bakery and cafe. Loren Long, a world-renowned illustrator from Cincinnati and one of our customers, thought enough of our establishment to place us morning, noon and night in his children's book written by author Margaret Wise Brown, of Goodnight Moon. I am so proud that we offered him this inspiration.
There is a never a week that I do not hear about the joyful effect of what we make and do. I consider that such a great gift. Pastries and cookies have been sent literally all over the world to people who want to be reminded of BonBonerie's beautiful and delicious soul.
Sitting at a play in New York last week, I began a conversation with a woman who knew the band director of A Chorus Line, now opening at the new Playhouse in The Park's Moe and Jack's Theatre. When she opened her phone to show me his picture, he was holding our iconic pink and white BonBonerie box. I truly couldn't believe it. She had no idea I owned it. I am always amazed where our pastries turn up. I am also so fortunate to have stayed healthy for forty years, and that I have a partner who shares the same philosophy to take chances, push the boundaries and to just work through long hard days to get to the best end of a day. All of this takes true grit. She has it, as does our staff.
As April approaches we can count the years we have been in business by Mary Pat's son Brad's birthday. He is forty this year, just like the entity BonBonerie , which also has a personality and life of its own. I thank all of you for your love, appreciation, patience and even forgiveness as we continue to watch our forty-year-old entity head towards midlife and a grand future.
Sharon Butler
Co-Founder