Celebration of Optimism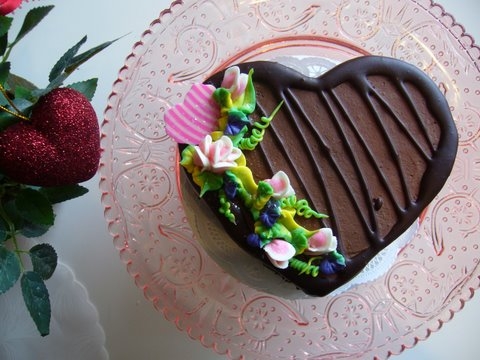 I think Valentine's Day is a celebration of optimism. Not just for the possibility of love, but of life. I see the vague glow of pink and red coming from an aisle in my local pharmacy or grocery store and I can't resist taking a walk over there just to see how many ways people think of saying they are thinking about someone else with affection, even to a Mother or a friend, sister or grandfather.
We want to love and having a day set aside to orchestrate this exuberance makes me smile. Luckily affection is often shown with food, especially sweets so when you need to make your feelings known, come into The BonBonerie and take a look at what we have created.
At The BonBonerie, people have the greatest time picking out the prettiest hearts for someone that has touched them. We wrap cookies up in our crisp cellophane bags with pink bows or fill one of our fancy boxes with coney island or poppyseed hearts that may be delivered to teachers, office mates or neighbors. Sometimes it's a secret and we delight in conspiring with you. We have been an accessory to a number of marriage proposal by burying a diamond engagement ring in a rich Opera Cream or French Strawberry Torte.
Hope springs eternal and hopefully you will allow us to facilitate your affections on one of our favorite days of the year.
Sharon Bulter
Co-Owner