Collections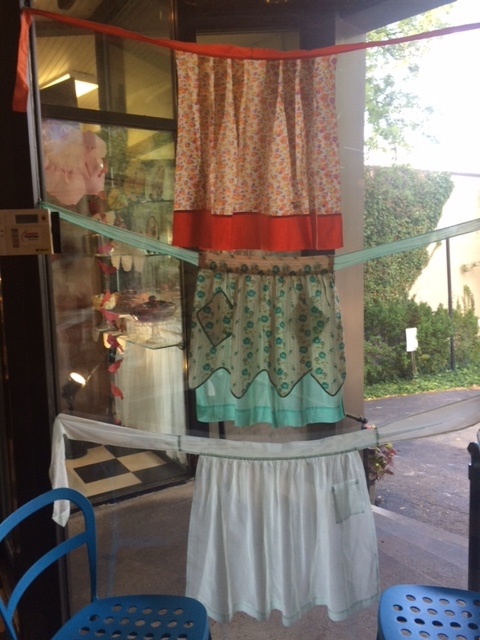 Collections
I recently read about a show in New York City at The New Museum that was curated to assemble random collections, some from artists, others from your typical obsessive compulsive hoarder. One person had taken 5000 photographs of snowflakes, another had a collection of hand painted pictures of apples they had grown, another made over 100 miniature replicas of houses from the small Polish town she lived in. I confess to identifying with all of them.
If you come into the BonBonerie, you will see the focus of my obsessions, primarily revolving around pastry and the objects that celebrate their elevated place in our culture. Glorious teapots and cups and crystal pedestals that lift cakes, pastries or cookies above the lowly table. Tablecloths and napkins with hand crocheted borders and paper doilies that lay underneath a simple powdered sugared box of cookies are organized in boxes in my office ready to be put on display at the right time. They all speak to me.
One of my favorite collections are my beloved handmade aprons. The story of every one of them springs from my imagination. For what occasion were they made? Some are so fancy, some simple. Since I sewed as a girl, I can imagine just enough leftover fabric and trim from other sewing projects creatively put together to make each one. Who would be coming to dinner, a boss, a special family member, a ladies club? The stellar handiwork apparent in the details of each one reflects a celebration of skill and a joy in showing it off. From hundreds of cross stitches on the border of the entire front or a well thought placement of lace on a single pocket, each apron illustrates the importance for these women of making something beautiful to wear that distinguished that day in the kitchen from every other.
I have hung some of them in the front windows of the bakery for you to enjoy.
Sharon Butler
Co-owner