Fall Makes Me Smile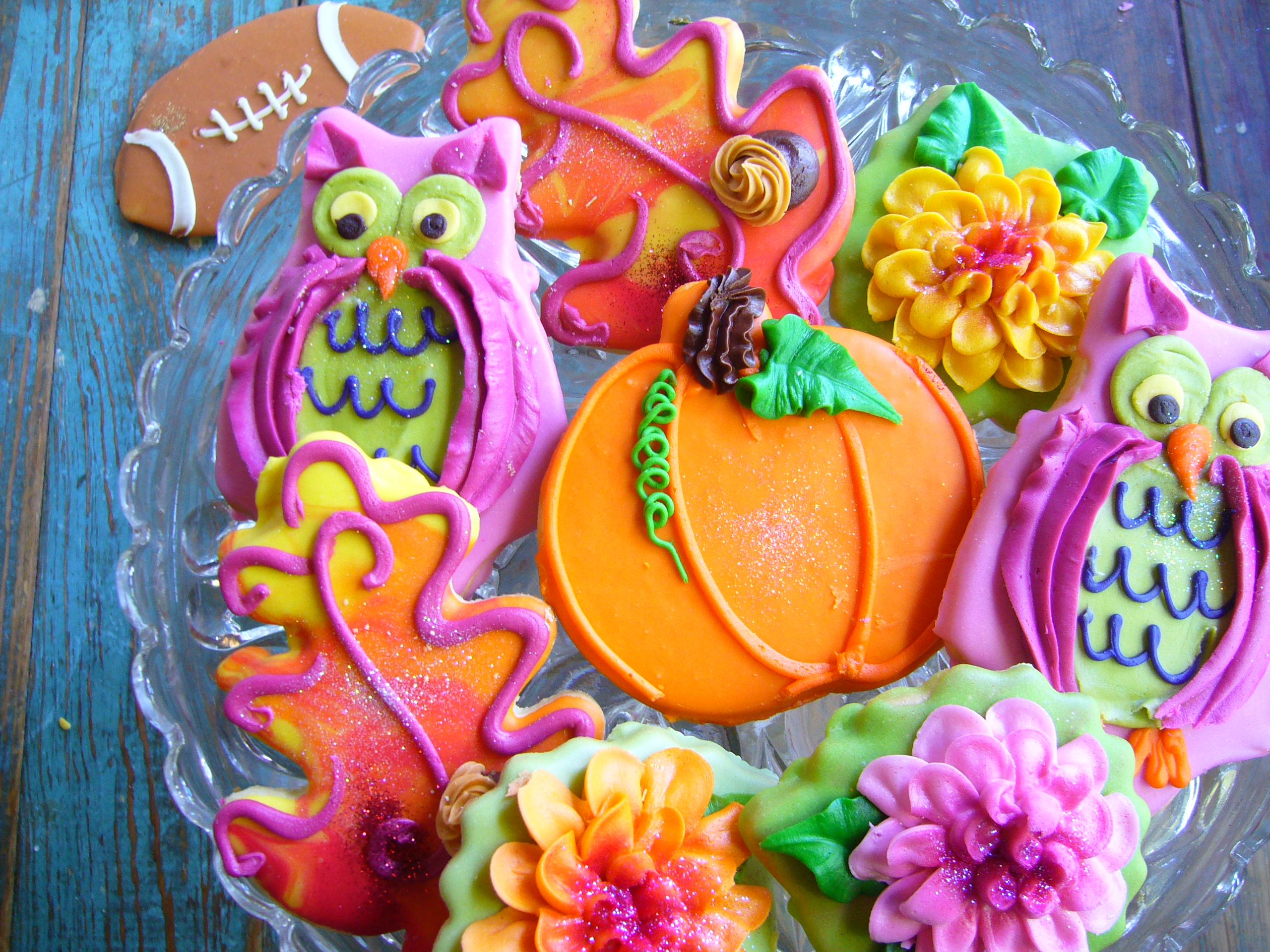 I just love Fall. I always have. Just seeing the color orange and golden yellow makes me happy because I know what is coming up.
Fall evokes a renewed sense of community. We eat meals together; gather in places that are warm or around fires. We eat more and there are more birthdays in September and October than any other months of the year.
So, speaking of birthday cakes. Our selection of tortes and cakes this month to choose from is fantastic, starting with the all time Fall favorite, the Tangerine Moon then we pull out all the stops by making our Raspberry Marley and the Chocolate Rhapsody. If this isn't enough out of our archives we will also be making the one and only Apple Bavarian cheesecake. It's a great month to celebrate.
If one of your lucky friends has a birthday and they like football, take a look at The Grrrrrr cake, homage to our hometown Bengals with a marzipan tigers head on top.
That is just the beginning of this great month, because as you know the 2nd biggest holiday of the year is Halloween, the 31st of October. We will be ready for the festivities starting off with our haunted gingerbread house classes to be held on the 19th of the month.
Jessica, our Cafe manager has planned a fantastic spookalicious teaparty dates available October 21st through November 2nd ......Make your reservations early.
One more thing, Childrens Theatre begins their season with Annie and we are partnering with them again to serve sweets there as you enjoy the show. A prize of 2 tickets to the show and a 6" birthday cake will be rewarded for each new show. Register by email to us or at the bakery to win.
It's nonstop action. We hope to help you enjoy such a fun and beautiful month.
Sharon