Has it really been 32 years??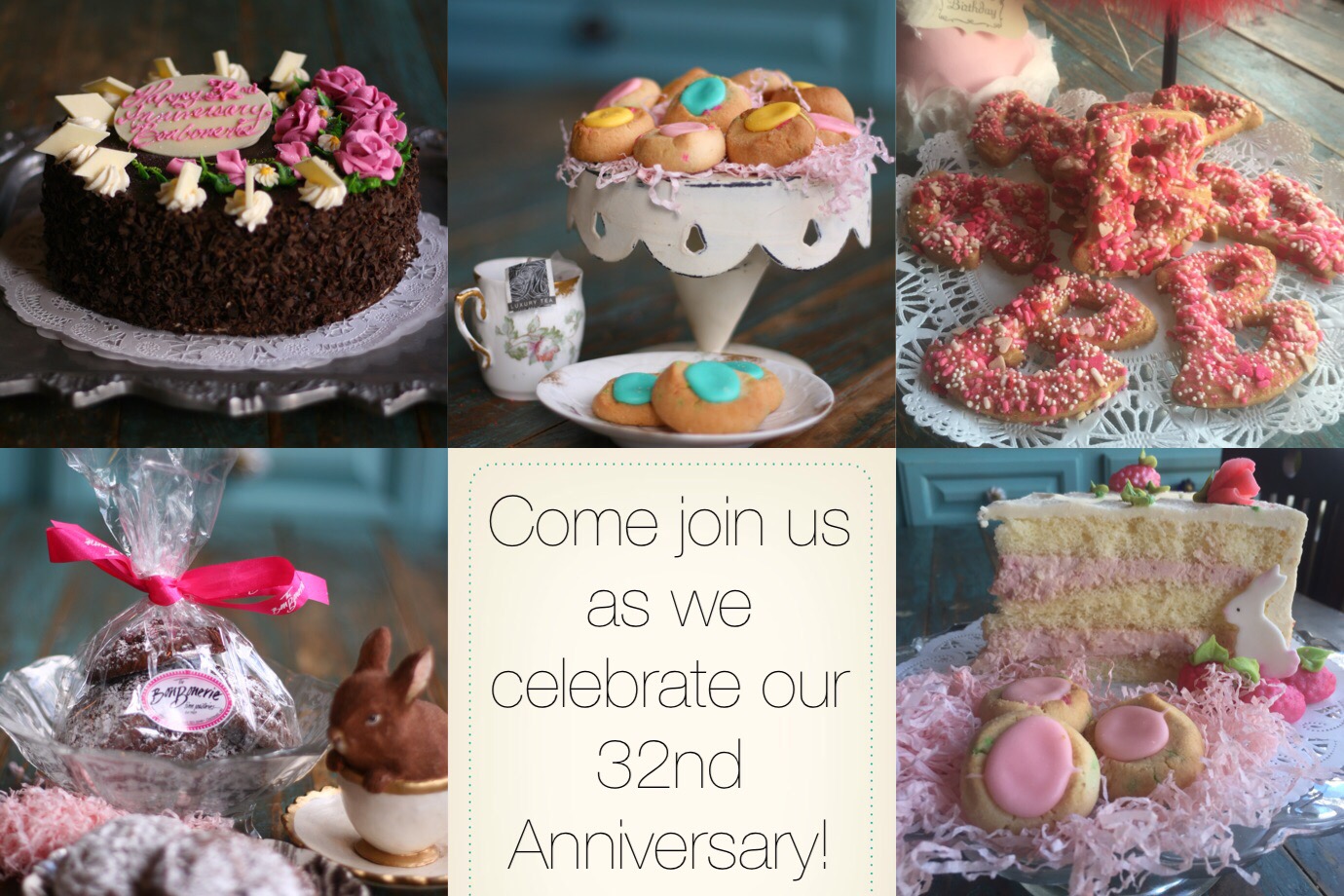 Did you know that April is the month of our 32nd Anniversary?
So, in order to celebrate with you we will be having some special pricing for walk-in customers on the following days:
Friday April 3rd all slices of cake will be $3.32.
Monday April 13th all of our bagged cookies will be $3.32. Thursday April 23rd we will have 3 of our "B" sugar cookies for $3.32
The final special will be on Thursday April 30th we will have our slices of cake for $3.32.