Lazy Days of Summer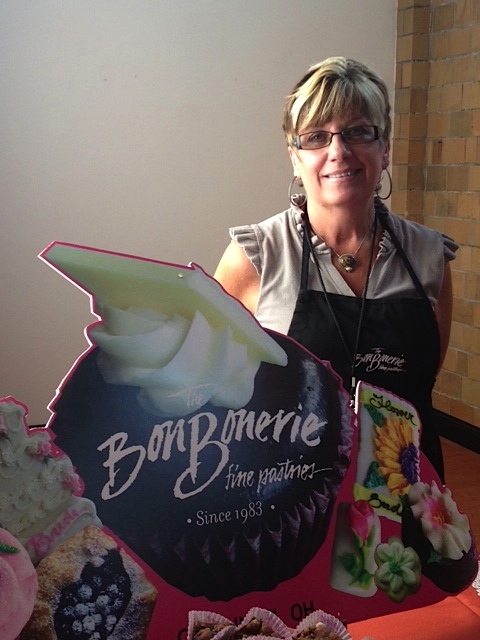 Oh the lazy days of summer! Many of us still think of the summer as a time to vacation. Even at The BonBonerie, we begin planning our staff lists to take turns to vacation as the last trays of graduation caps and diploma cookies are being finished. Our city does the same it seems, and there seems to be no greater month than July.
But the real truth is that we live in a great city to just enjoy summer.
Did you know our friendliest face at the counter, Holly, is bringing BonBonerie pastries to you onFountain Squareevery Tuesday and toWashingtonParkevery Wednesday evening throughout the summer?
For your parties and outside events this summer consider a few of our handmade pastries to finish off something spicy on the grill. Imagine an individual petite key lime pie or a slice of our new Chocolate Mint Torte created by our imaginative cake designers.
Cookies are always popular in the summer with or without ice cream. The screams for pink lemonade cookies have been heard loud and clear. There is no good reason to ignore a passion for chocolate in the summer so we brought back our GM's favorite summer chocolate poolside pleasure, ourTexasfudge cake. That inch of cake is just the right amount to compliment the chocolate icing that is laden on top when the cake is warm so it melts in with perfection.
Thanks to a relationship with Blue Manatee Bookshop, we too will have a Waldo for you to find hidden within our bakery and cafe. Get a passport at Blue Manatee to search within your favorite neighborhood businesses.