Making it Beautiful & Delicious for you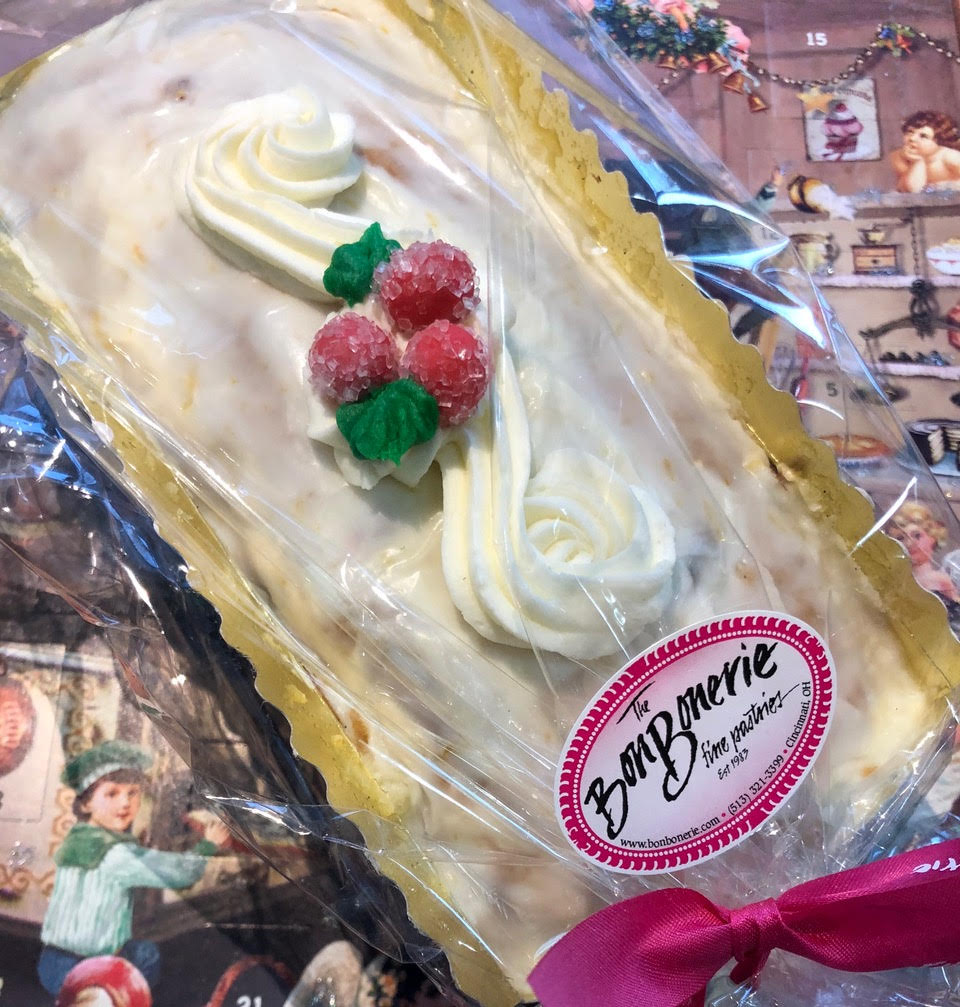 The other day Tracy, our general manager, asked me to help write a few descriptions for the products we are making for the holidays. As I began to describe our butter rum pound cake or our Coney Island hearts or the peppermint candy cane cookies, I realized how much I take for granted that you know what it takes to make you all of our very special products. 
First of all, everything we make is from scratch, which for any of you who may be unaware of what that actually means, it means it's made from raw ingredients that are carefully transformed by human hands. Most of our recipes are original and some are based on some of the wondrously talented bakers that have preceded us in this art form.  
Mastering technique is essential to having your favorite cake or cookie come out consistently with the same texture and taste year after year. Using the best ingredients are also imperative for achieving the flavor we exact for each and every product we make. The third part of the equation are the bakers and decorators themselves. That means that their experience and knowledge will tell them when the oven needs to be a bit cooler or the batter whipped a little longer or that the brown sugar that came from the same company looks and feels off which can make a significant difference in the final product.
If you decide to order a yule log, we want you to know that each and every mushroom on your log is hand piped out of meringue here at The BonBonerie. The chocolate branches are painted onto parchment sheets to form just the right individual woodsy look right here. The acorns are hand rolled to resemble those that may have fallen from your own trees. The ends of the logs are custom cut and colored so that they mimic the end of a log. For a month before December, the decorators make hundreds of pinecones and holly leaves to decorate each log with authenticity. The pixie however is a special order that we hope brings some mischief to your table.
While writing the pastry descriptions, I also thought about how many local companies we use to create our products. The peppermint kiss cookies are topped with crushed peppermint from Doschers . I used to go down to Doschers' manufacturing plant on Court Street downtown to buy 5 pound bags of broken peppermint sticks for those very cookies. I would wait outside the office while the sweet smell of peppermint filled the air as someone retrieved my order. Once I was invited to watch as the gigantic soft taffy like blob was slowly and gently transformed into the correct sized rod to be hand bent into candy cane shapes, cooled and individually wrapped. I was totally amazed. I read in the paper last Sunday how they had moved to Newtown and include tours of their new plant as part of their new business vision. That's a great idea.
We have always bought our jam from prize winning locally owned Clearbrook Farms .They would custom run our monthly order for pipless raspberry jam that we use for all of our baked goods. That was a great relationship. All of our meats and cheeses in the Cafe are freshly hand cut by Silverglades at Findlay market. Mike Silverglade personally delivers it to us twice a week. That's great service. Our breads come from Breadsmith on Hyde Park Square and our teas are custom blended by the Richardson family of Elmwood Inn Teas in Perrysville, Kentucky. If you enjoy a cup of our custom roasted coffee, you will have to thank Seven Hills Coffee for that. They're responsible for custom blending the opera cream coffee too.
After you do anything for a long time, there are assumptions made that are not necessarily true. You can see us baking and decorating almost any time you visit our shop, but I just wanted to make sure you knew how much care it takes to create for you every single season of the year. We know you love us, but we just wanted to let you know some of the reasons why that might be so. 
Sharon Butler
Co-Owner