Management makes a wish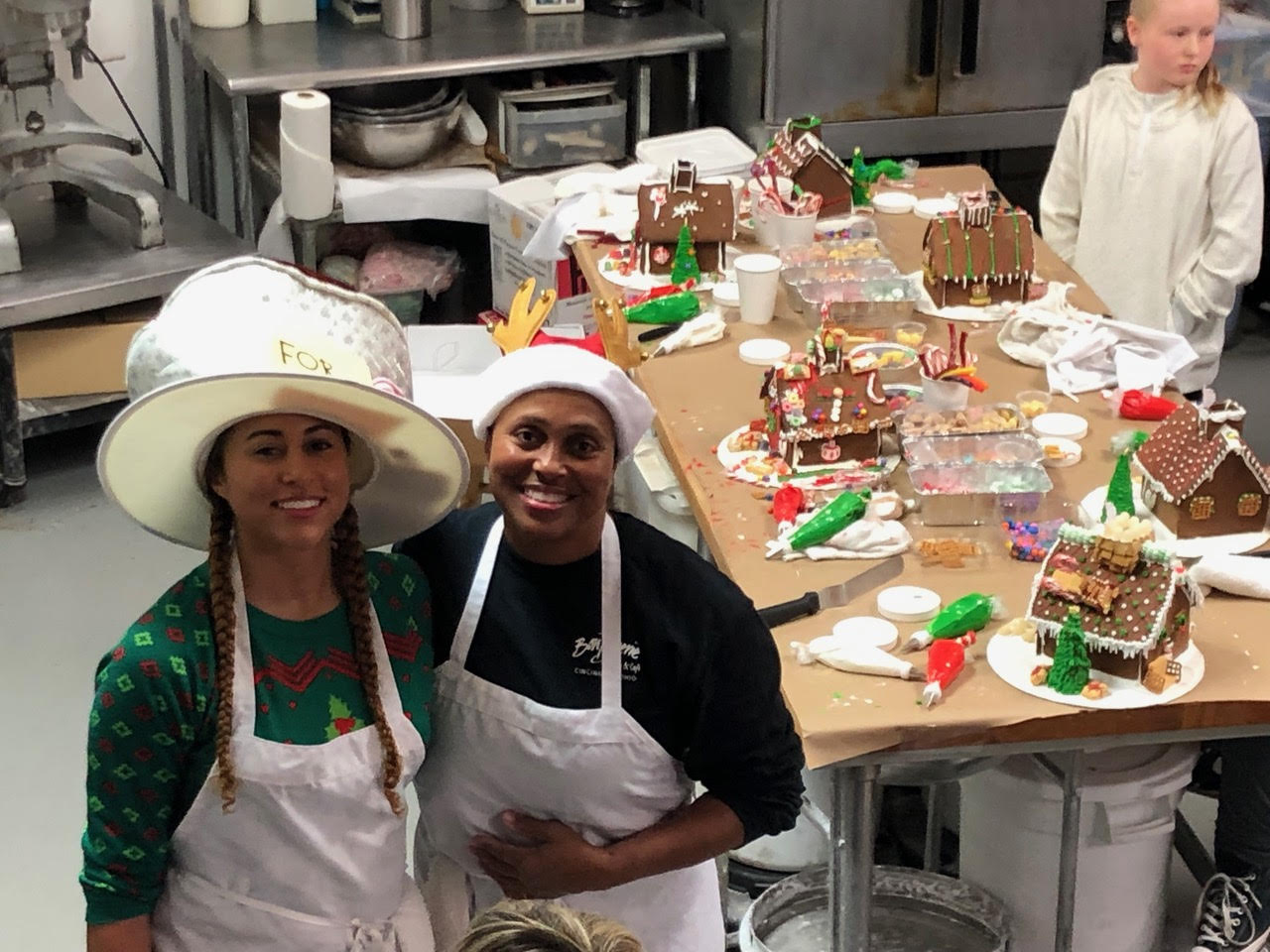 There was a time when Tracy, our general manager and I would talk about the day when there would be something going on in every corner of the BonBonerie. Well our wish has come true. Last Friday evening, after we had closed, while I was putting the final touches on decorations for the holidays, I noticed numerous people streaming down the steps towards the cafe. "Sorry, we're closed. " I said, but they quickly let me know that they were arriving for the gingerbread decorating class. Oh. Yes. I wasn't sure how that slipped my mind, but over the next fifteen minutes mothers and daughters, friends and grandmothers were pouring into the cookie decorating area to create their masterpieces.
After they began working I made a point to snap some pictures. These are the kinds of things that slip by me if I am glued to an office chair or doing something else in our labyrinthine building.
Jeanette the teacher wearing the oversized holiday hat informed me that some of the people in her class had been coming for five years already. They couldn't imagine their holiday celebration without making a gingerbread house at the BonBonerie. The other teacher next to Jeannette is her mother who comes up from North Carolina just to help her each year. That's their tradition too.
It is such a thrill to see traditions evolve from a wish Tracy and I dreamed about .We must have baked Santa some extra good cookies to get what we wanted with such abundance.
Sharon Butler
Co-Owner