March 2013 News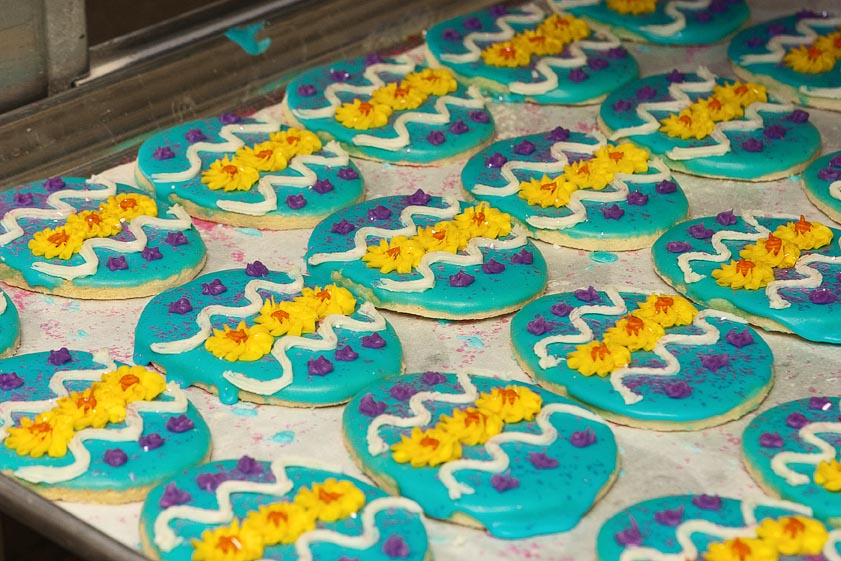 March's menu includes a Raspberry Sweet Pea Torte as well as our Paris Night and Lemon Daffodil as spring cake selections.Pies this month are strawberry rhubarb and our anniversary special Edward's chocolate toffee pie. For Easter we will have our luscious fresh Coconut Cake available March 25-March 30,coconut cupcakes, Bunny and Easter Egg individual cakes and beautiful egg, dogwood flowers, and rabbit cut out cookies. We also have a new recipe Passover Chocolate Cake March 22-April 2. Order ahead for the holiday.
When you view our signature cake, cookie and cupcake galleries please note these are custom designs that need to be ordered ahead.We require 2 business days for cupcakes, 3 business days for cookies and one week for custom design cakes. Our monthly cut out cookies, cupcakes and cakes flavors and designs are available daily.
We can ship our 6" tortes and cookies anywhere in the USA .They are beautiful and tasty gifts. We can also send gift certificates so your friends and family can choose their own favorites.
A large selection of our fine pastries and speciality desserts are available at the following fine locations Kremer's Marketlocated at 755 Buttermilk Pike in Cresent Springs, Ky and Jungle Jim's International Market in Fairfield. and now also Eastgate.