Mark Pace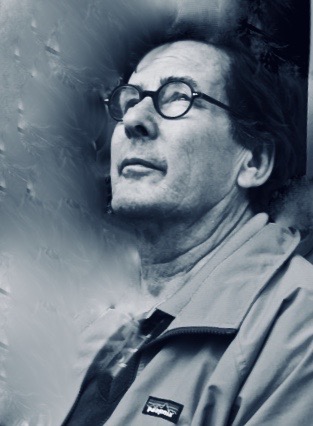 It used to be said that there was always a good woman behind a successful man, but around the BonBonerie we say there has always been a good man behind a successful woman. It is with great sadness that I have to share the sad news that the man behind my business partner of thirty-six years, Mark Pace died last week after a struggle with cancer. Many of you may have never met Mark, but with a wry smile and a much needed sense of calm and dry humor he would show up and help the rest of us get done what always needed getting done. From a continual fix of our ever failing technology no matter what the time of day or night to a 3AM drive to the BonBonerie to check out what happened when the alarm went off, Mark would check it out giving both me and Mary Pat a few extra hours of sleep. Thanks Mark.
Before there was software design for everything you may need for a small business, there was Mark, without a degree in software design, building and customizing our ordering system that we still use to this day. Thanks for the ingenuity Mark.
There's nothing better than wishing for help and having a genie arrive in the form of Mark. There was more than one time when the end of the world felt near like when Mary Pat and Lily couldn't get the printer to work. Mark's magic was summoned and I am sure, much to his delight, all it took was just turning the printer on that made all the difference. It was his solutions for the little things that made the BonBonerie machine keep rolling on.
It's not hard to imagine all the other things he may have wanted to do on a beautiful Saturday afternoon throughout our wedding cake season, but there he would be filing into the bakery with Mary Pat ready to drive from one end of the city to the other delivering cakes, helping us to succeed at every step.
Over the years Mary Pat spoke of Mark's new found love of cooking. She would sometimes tell me how she had to get going after one of our long days at the bakery because there would be a luscious dinner waiting for her when she got home. That's what I call a good man. There were also plenty of staff parties made that much better by Mark's new found talent cooking for our staff of sixty people. NO PROBLEM.
Over the last few years Mark took on some of our long standing clients like Kremers Market in Northern Kentucky where he continued to build on that relationship. He knew it was relationships that mattered in small business.
One thing for sure we all counted on Mark for moral and actual support. Sometimes the quiet ones don't get the thanks they deserve, but all of us at BonBonerie know what we will surely miss being able to say when we couldn't fix it ourselves "Somebody Call Mark".