My Cousin Connie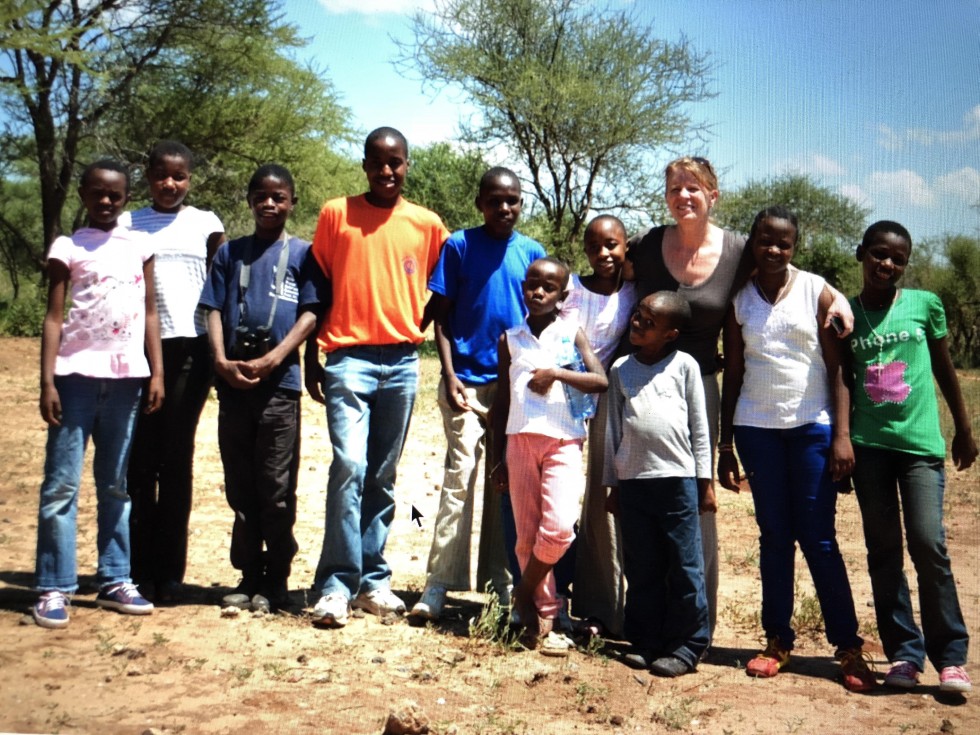 I was walking through the Cafe the other day and someone called out my name from a table for two. Seated there was a very distant cousin of mine, Connie Naber. As a teenager in Finneytown, I used to babysit Connie and her siblings once in a while, but as we grew up, our paths seldom seemed to cross. We talked and I began to learn about her interesting life , quite a surprising and unusual story.
Some of you may even know Connie. She was a hair designer at Mitchells in Hyde Park for many many years, until thirteen years ago when on a trip to Tanzania, she became inspired to create a support network for the many homeless children whose parents had died from AIDS. Her commitment gradually morphed from a supportive roll to her creating a small orphanage where there are fifteen children living year round.
We talked about it in detail and before I knew it we decided to put together a fundraiser to help her cause before she returns to Tanzania in July. On Thursday evening, June 28th, we are going to sponsor an evening of stories from Connie about her African family accompanied by African wines, savory bites and of course a pastry or two from The BonBonerie.
It never ceases to amaze me what happens because of a simple stroll through the BonBonerie upstairs and down.
If you want to find more information about Connie or to purchase tickets to the event click here:
https://www.karamaconnection.org/events/an-evening-at-bonbonerie/
Sharon Butler
Co-Owner