The Other Side of the Wedding Planning Fence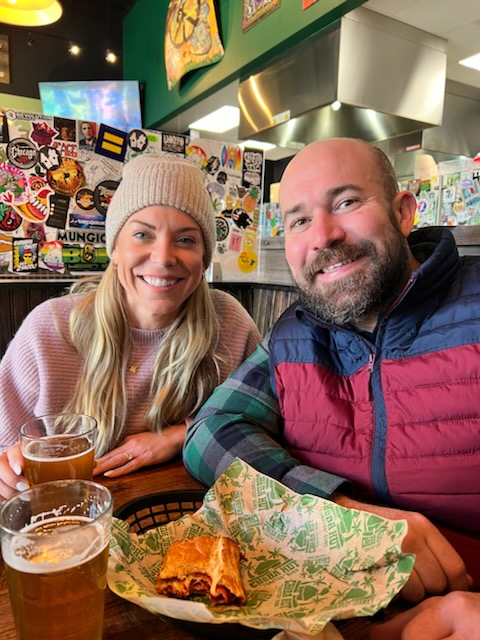 Well, it's happened. My son Evan and his girlfriend Chelsea are getting married. Throughout the years I have talked to thousands of brides, their mothers, future mothers-in-law and fiancés, and now for the first time I will be empathizing with all of you in a new way. I am very excited, but I am also a little nervous too.
Evan's favorite birthday cake wasn't usually from BonBonerie. It was either a rather plain poundcake my mother usually baked for us as children, or an ice cream cake. Even though I own the BonBonerie and I always thought I would create the most wonderful wedding cake for his wedding day, that will not be happening since they are planning a destination wedding where my baking skills will not be part of the plan. But you know, I think that's going to be a good thing. I can spend a lot more time enjoying myself with family and friends instead. I am learning that being nimble and resilient can be beneficial attributes to practice in this new planning process.
Recently the head of our wedding department was getting quite close to her wedding day when she was made horribly aware that no matter how much you have worked to make the perfect choices for your wedding, a wrench may be thrown into those choices and adapting is the only pill left to swallow: her venue moved her wedding out of the reserved space. What's more important? Getting married to the man you love or getting married in the room you were promised nine months earlier that has now been given to someone else? When the venue responded with "Didn't you read the fine print? We can change rooms if it becomes necessary at any time?" Oh yes indeed, Allison was angry and upset, especially after having to rethink the new space, with music placement, flower arrangements, the decorations, etc. etc. etc., but she decided to make the best of it because sometimes brides just have to. The best thing about that day was that she was marrying the love of her life. Wedding day glitches have a way of fading after that.
When I was very young, I planned my wedding on a serious budget. I ordered my flowers from a "cheaper alternative" I had seen in the newspaper. He told me he was just getting started in the flower business and was working out of his house, so there was unfortunately no storefront for me to visit. I was inexperienced in making wedding plans as most brides are, but I trusted him. Why not? My colors at the reception were supposed to be coral and cream, but when I arrived at the venue every flower was yellow. I was shocked at first, but as the guests poured in, and we all hugged and talked and celebrated together, I forgot about the color of the flowers. Not one person noticed the flowers didn't match the sash of my wedding dress. When I later asked my florist what had happened, he simply told me when he went to the flower market they didn't have any coral or cream, so he just chose yellow instead. I guess that was a good call in the end. At least I had flowers on the tables.
One thing I have learned after hearing about mishaps and small disasters, I am certain that wedding celebrations should always be about the great joy that is about to begin for two people and ultimately two families merging. The rest is incidental.
Sharon Butler
Co-Owner