New Year's Resolutions 2014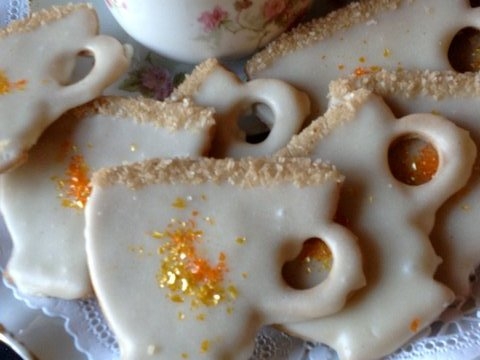 I actually love the new year and making new years resolutions, especially for The BonBonerie. Each year I make lists for months of what I want to accomplish here in the new  year or revisit those I didn't have enough time to do in the previous year. One year I had over 200 new products that I was certain I could introduce to our customers in the coming year. That was a bit over ambitious, but some of them did make an entrance throughout the year. The thing I need to recognize  is that we have many reasons to return to our favorite restaurants and bakeries, one  is looking forward to familiar favorites made the same way every time. That is how it is inItaly. The greatest compliment is literally, that what is on the menu or at the local bakery has not changed since your great grandmother made it 100 years ago.
            I believe that there are great classics created in great kitchens and from your response to us; we have created quite a few. But we are at heart an American kitchen whose core is innovation. So as we hold onto opera cream cakes, molasses cookies and double fudge brownies we will also be adding some new items that we have been working on in 2014.
             One of the changes we will implement this year is to create additional pastries and cookies emphasizing flavor and texture over sweetness.  So do try our new Bellissimo Chocolate Torte which was inspired by my recent trip toItaly. This is one that emphasizes richness in flavor over sweetness. Traveling always opens my mind and heart to making new kinds of pastries. That is the beauty of baking from scratch; we have all the raw materials and expertise to create whatever we dream up.
            So take a journey with us this year as we reach to our travels to create some new things for you. In January we will be embracing some new Italian creations, February is the month for love and for us a wonderful time to celebrate so many things French. How can anyone resist a pastry with a name like puit d'amour, translated as wells of love? As cold blustery moody March comes around we have comfort foods fromIrelandlike our Irish soda bread with a strong cup of tea from the cafe. The rest of the year beckons for a trip and innovation to share.
            Cooking Classes have become quite well attended. We love sharing what we know and you have certainly expressed enthusiasm in learning, so that will continue and expand.
            As I said earlier, I love the beginning of a new year. I am busy making those resolutions for our new year together at The BonBonerie. Thank you for making that possible with your loyal and joyful responses.  
Sharon