Poetry Reading Feb 22 in our Cafe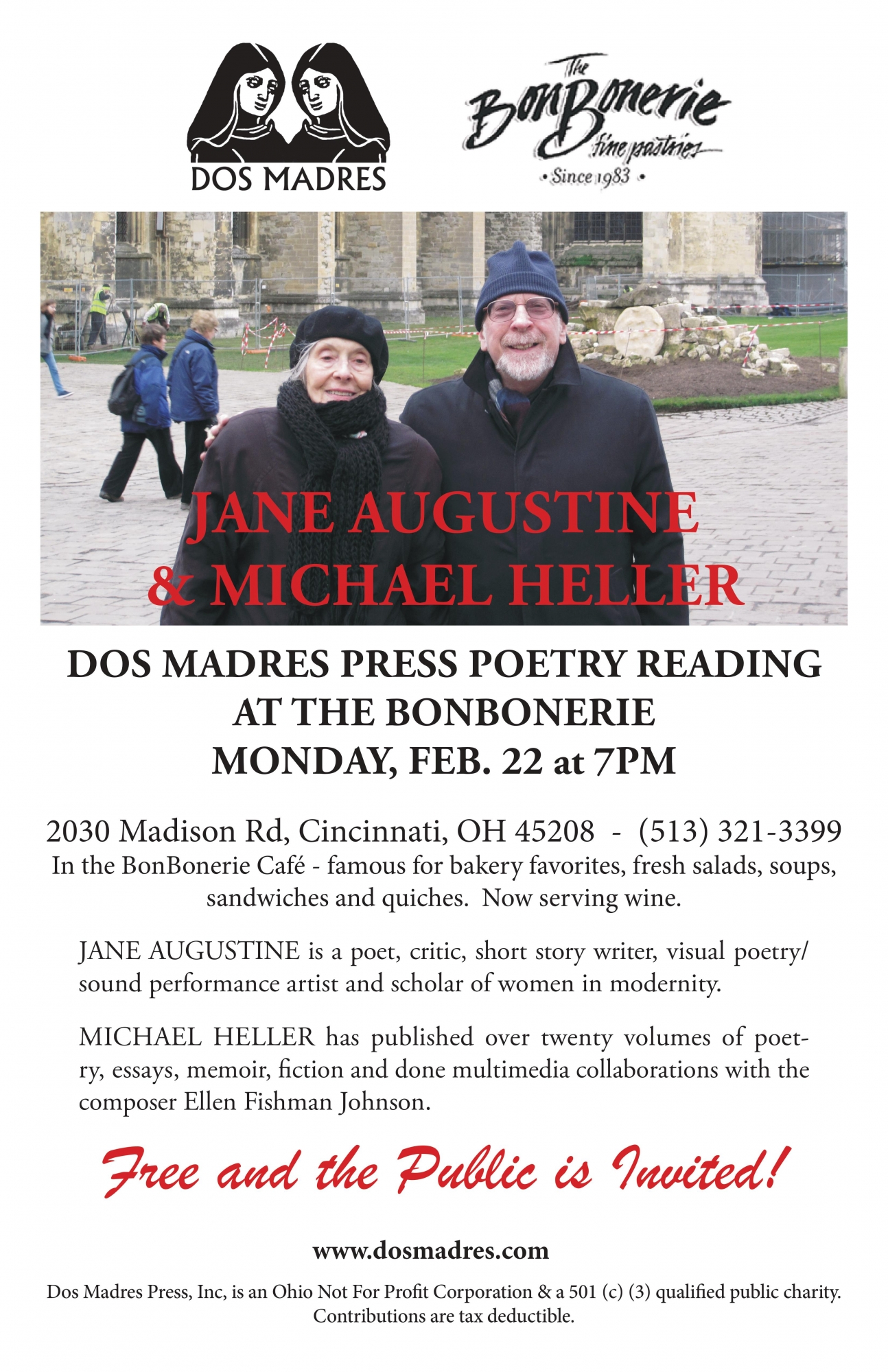 I have two long time friends,one of whom is an artist and one who is a poet. They are Elizabeth and Robert Murphy. They have created a printing enterprise called Dos Madres Press out of their love for poets and poetry from their home in Loveland,Ohio. A few years ago Robert asked if I might be interested in hosting a few poetry readings here at The BonBonerie. I was thrilled at the idea of listening to poets read and to offer the experience to our customers and friends.
So we began our poetry evenings last year featuring the voices of many accomplished poets brought to the Cafe through Dos Madres Press.
While planning to renew the readings, I learned that one of our baristas, Mike Templeton,was very much involved with poets and poetry and he has volunteered to grow this experience in the cafe this winter,spring and beyond.
All are invited to our first reading next Monday, February 22nd.
WHERE: Bonbonerie Cafe
WHEN : Monday, February 22
TIME: 7PM
POETS: Jane and Michael Heller followed by a surprise or two.
FREE AND OPEN TO THE PUBLIC