Reasons to Celebrate St. Patrick's Day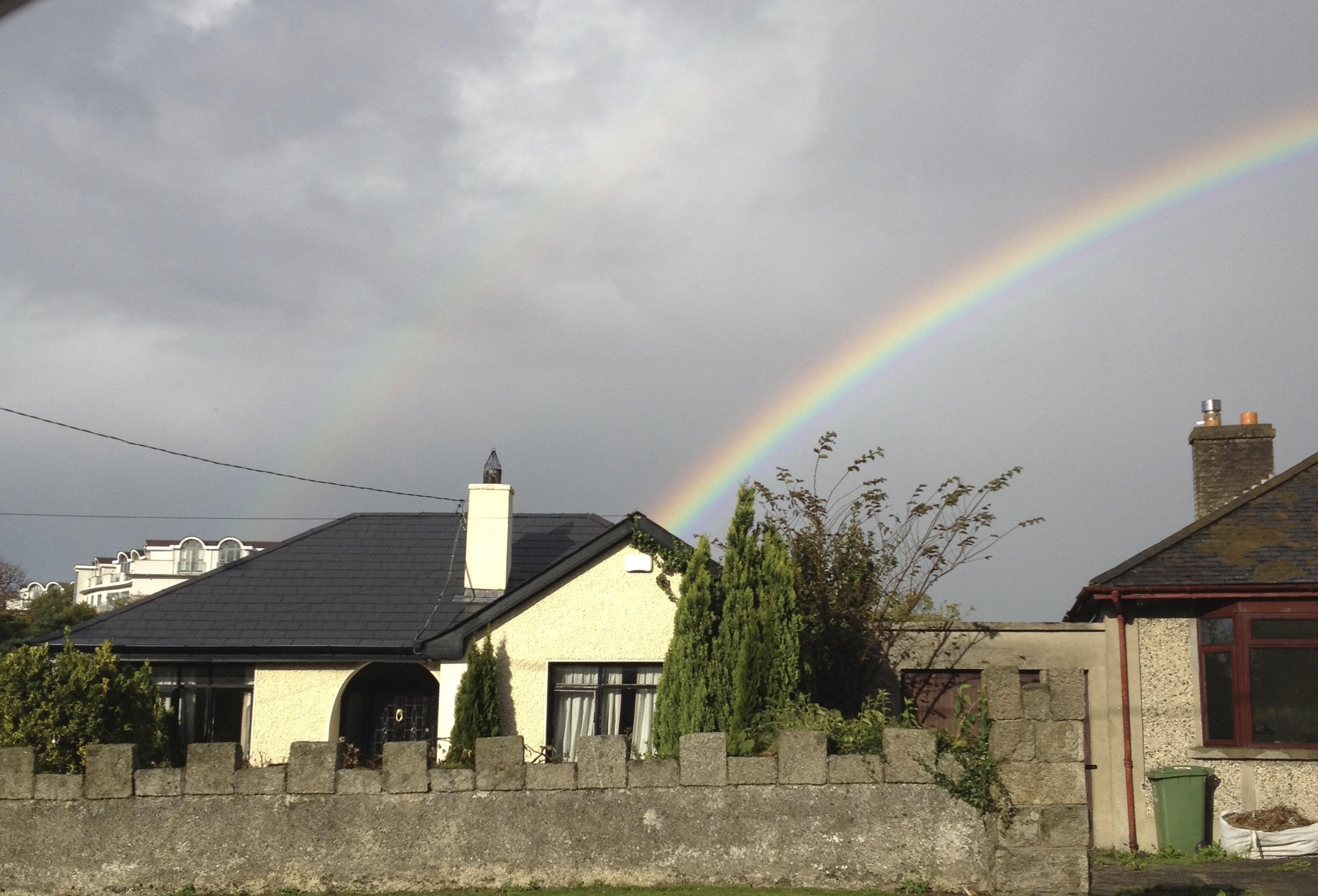 St. Patrick's Day is just around the corner and, lest anyone forget, it's my business partner's birthday. Her name is Mary Pat Sullivan for a good reason. For each of those 39 years we've been partners, I have been reminded, starting on March 1st, that her birthday month has arrived and it won't be long before the entire city is celebrating with her.
As the granddaughter of New York City fire chief Captain Bernard Kelly, my mother was a natural fan of St. Patrick's Day. She threw a party for her fellow teachers at St. Vivian's each year, resplendent with all things green including custom-ordered green bread, which was an integral part of her infamous sandwich loaf. I loved helping her. One year as a reward to me, she dyed the front of my hair green with food coloring. Her Irish coffee glasses were only brought out for this event. Making perfect Irish coffee was an art to her. There was a rigid protocol to be followed in creating layers of sugar, Irish whiskey, coffee, and finally an inch of soft whipped cream that was gently poured on top, never stirred. After enjoying a couple of those, nuns and teachers alike joined in Irish songs led by my mother. I can attest that a jolly good time was had by all.
I became disenchanted with St. Patrick's Day for a while. It seemed to have morphed into an overrated opportunity to drink too much beer invented by beer companies. But after visiting Ireland, my mind was changed. There was so much more to celebrate about the Irish, other than St. Patrick, even though he supposedly drove the snakes out of Ireland which was greatly appreciated. I admire the fact that Irish monks lived out on the farthest place in the Atlantic Ocean, the Skellig Michael Islands, for centuries where they prayed for the world and harbored persecuted Christians. I so appreciate that the Irish are committed to celebrating their poets, writers, playwrights, and artists with statues and plaques of them appointed throughout their cities instead of war generals. They demonstrate that appreciation by exempting artists from paying taxes. Now that's real gratitude. Yes, they created delicious Guinness and Irish whiskey, which is to be celebrated with gusto, but they also have the resilience and cunning to fight relentless invaders for centuries and still remain a strong and vibrant culture.
Now it is me who wonders who doesn't want to be Irish on March 17th? What other culture would admit to building a road around a supposed fairy ring, just in case fairy rings do exist? If fairies do exist it would be in Ireland, a land where in one single day I saw two double rainbows and three other single rainbows. Something is going on there that isn't your ordinary run-of -the-mill country. I'm a fan of peat fires in fireplaces and singing all night long to live music. Musicians play their hearts out, even if there are only 3 people there to enjoy it.
The first time I arrived at Shannon Airport, I was certain that I had found my other homeland after I ordered a cup of tea and it arrived at my table HOT in a teapot with plenty of milk in a pitcher. I am proud to know I am 48 percent Irish after having my ancestry tested. I can truly say I feel it in my bones now. This March 17th, I will bake a loaf of Irish soda bread, make an Irish stew, and thank God that Ireland survived. That's a real reason to celebrate, and of course Mary Pat's birthday too.
Sharon Butler
Co-Owner