September 3, 2013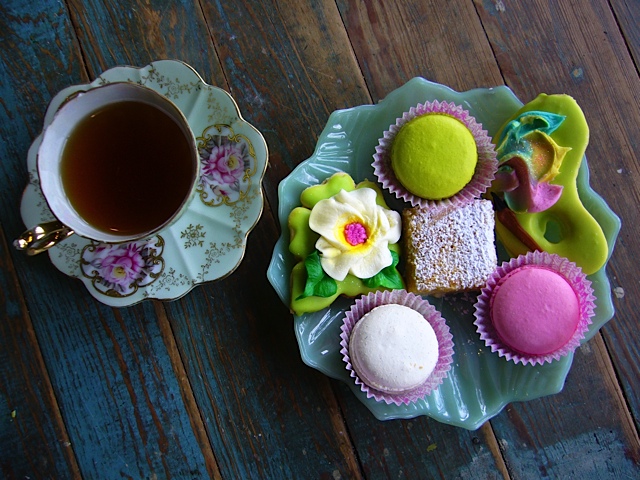 September...... Whether you like it or not, it represents change and when you live in the midwest, there is nothing subtle about it. The very first week after Labor Day our lives make an adjustment ......from tailgating to picking apples, it's easy to enjoy the visual beauty and fun that the midwest offers us every year.
As the sun sets earlier and temperatures fall, I look forward to dinner options of hot meals who's aromas permeate our homes as well as anything freshly baked.
Since everything is baked here,come enjoy the aroma of our new apple pecan scone with a hot pot of tea. Our caramel apple cake is back covered with our own house made caramel. Fresh pears with a hint of sugar and a sprinkling of toffee is our choice for the fresh fruit rustica. We welcome a new mini pumpkin cheesecake cup and our most classic of memorable cheesecakes, the Apple Bavarian.
Who doesn't need a peanut butter chocolate pocket cookie mid afternoon? Or welcome back our delicious mudball in the whimsical shape of a chocolate mouse.
Cooking classes are becoming popular, every third Saturday of the month. With all the incredible talent within our walls , I encourage you to sign up. So many of our instructors are really pastry artists.
Thank you for making our Cafe a success. Jessica and her staff have so many great ways to prepare exciting and delicious breakfasts and lunches for you this September like the brioche grilled cheese with fresh mozzarella.Try our multi seeded happy bird bar if you are in a hurry.
Plan your tea parties for the Cafe and tearoom . Before you know it the holidays will be upon us.
PS It's a great month to celebrate birthdays. We brought back our Bananas Foster Gateau and the sophisticated Paris Night Torte for all of you Virgo and Libras.