Thank You!!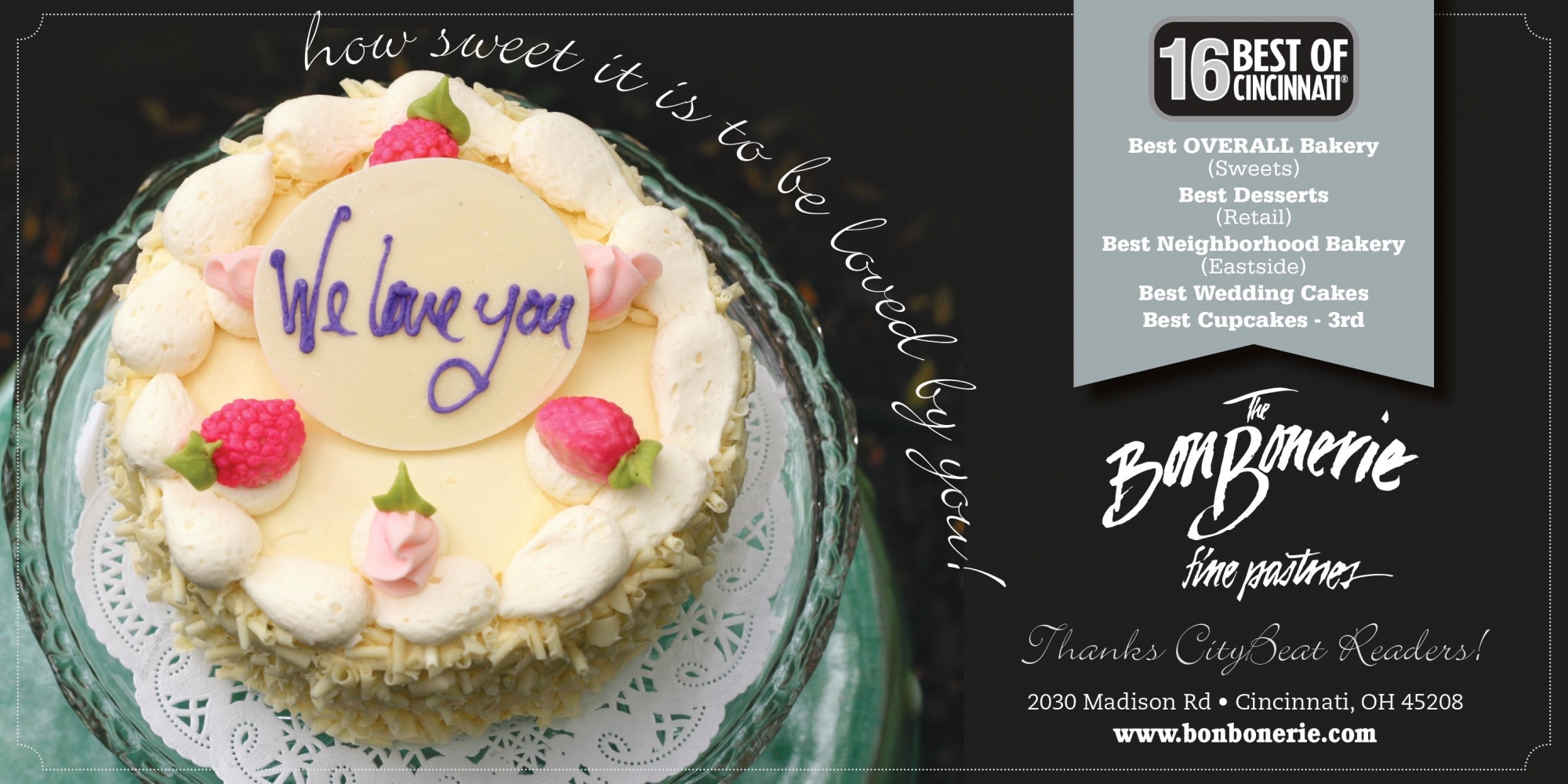 On Wednesday, March 30th, CityBeat Magazine put on an event that celebrates who their readers have chosen for their favorites throughout the city. They have been doing it for many years. Like thousands of other Cincinnatians, I had saved their yearly Best Of issue when keeping that issue throughout the year meant you had a finger on the best heartbeat of your town.
We have been very fortunate to have been included in these accolades many times. I especially appreciate it because winners are chosen by people I do and do not know, but who appreciate what happens at the BonBonerie every day,
whether there is an award given or not.
This year you have voted us #1 for The Best Neighborhood Bakery (Eastside), #1 The Best Desserts in the city retail, #1 the Best Overall Bakery (sweets) and #1 Best Wedding Cakes. We were also included in the top three best cupcakes as well.
In many ways the BonBonerie is like a live theatrical production. Every day our cast comes into work to perform their part in our bakery play. We have directors, set designers, and actors that must put out another terrific performance each day for our patrons to enjoy. We hope we have an impact on your lives and work hard at polishing our act.
I watch the Academy and Tony awards each year to validate my personal opinion as well as to see what emerging artists I might try to experience in the coming year. So CityBeat gives us all a chance to do the same.
I have never taken these awards for granted because I truly know that in the food business we are all only as good as the last cake, cookie or pie we bake. We work hard at living up to your high expectations and truly thank all of you. Again, like a movie or play there are so many known and unknown people who make The BonBonerie succeed and I would also like to say thank you to them as well. The show could not go on without them.
Sharon Butler
Co-Owner