Thank you.....for your patience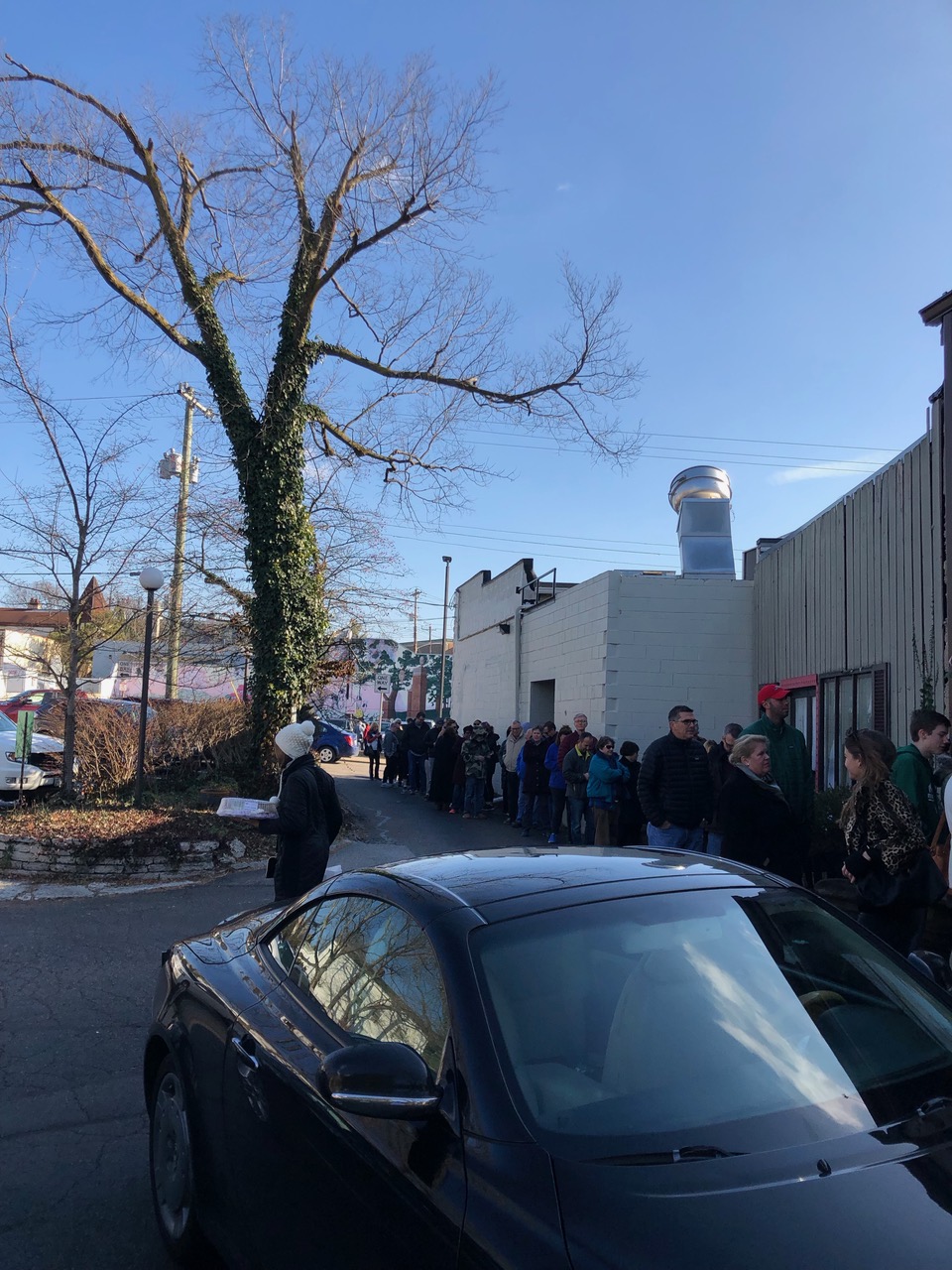 As I walked up towards the bakery from my car on Christmas Eve morning, I have to admit I that I was in shock. In all my thirty six years co owning the BonBonerie, I have never seen a line like the one that wrapped around the buildings on O'Bryon Street almost down to Madison Road. What's going on in the bakery to create such a line I thought? But after entering the bakery, Christine, our customer service manager , made it clear that this is sheer customer love and it's best to just step up to the counter and help to move things along as quickly as we can.
 We know that the day of the week that Christmas falls on along with the weather makes all the difference in our work flow and how and when customers access the bakery. We had quite a busy Saturday before Christmas. Santa even made an appearance in the Bakery and Tearoom. In years past, we opened on Sunday, but had just a sprinkling of customers take advantage of our being open that day. So this year we felt we had prepared ourselves to handle the orders that needed picking up by our usual Christmas Eve closing time of 1:00. Nothing prepared me, however, for the bounty of support you extended for the holiday pastries we had created for your family traditions. Your patience in line to collect your orders or to purchase something special was greatly appreciated. I know it wasn't easy.  
 Mary Pat and I as well as the full, part and holiday staff thank you for your enthusiasm and wish you a Happy New Year. We look forward to serving you in 2019.