The Beauty & Joy of Pastries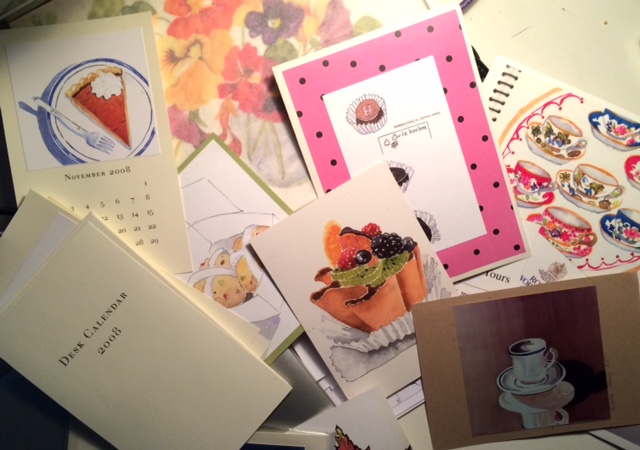 The other day I was passing behind the counter at the bakery. A customer, who I did not know, asked me if I would be interested in what she had in a manila envelope in her hand. I said I was curious and would love to. She proceeded to reach into the envelope and pulled out a random selection of drawings. She said she had been helping her friend, who was an artist, sort through her things .Her friend was moving to a smaller place but couldn't bear to throw this random portfolio of drawings and prints of food and pastries she had made over the years and thought of us. "Perhaps we could use them somewhere and people could still enjoy them" she said. I almost cried to think that people think of us like that. What they see at The BonBonerie means more than just what they eat. They can see that the small things matter here, even an almost discarded pile of someone else's delight in the beauty and joy of pastries.
What more could I ask for?