Worth The Effort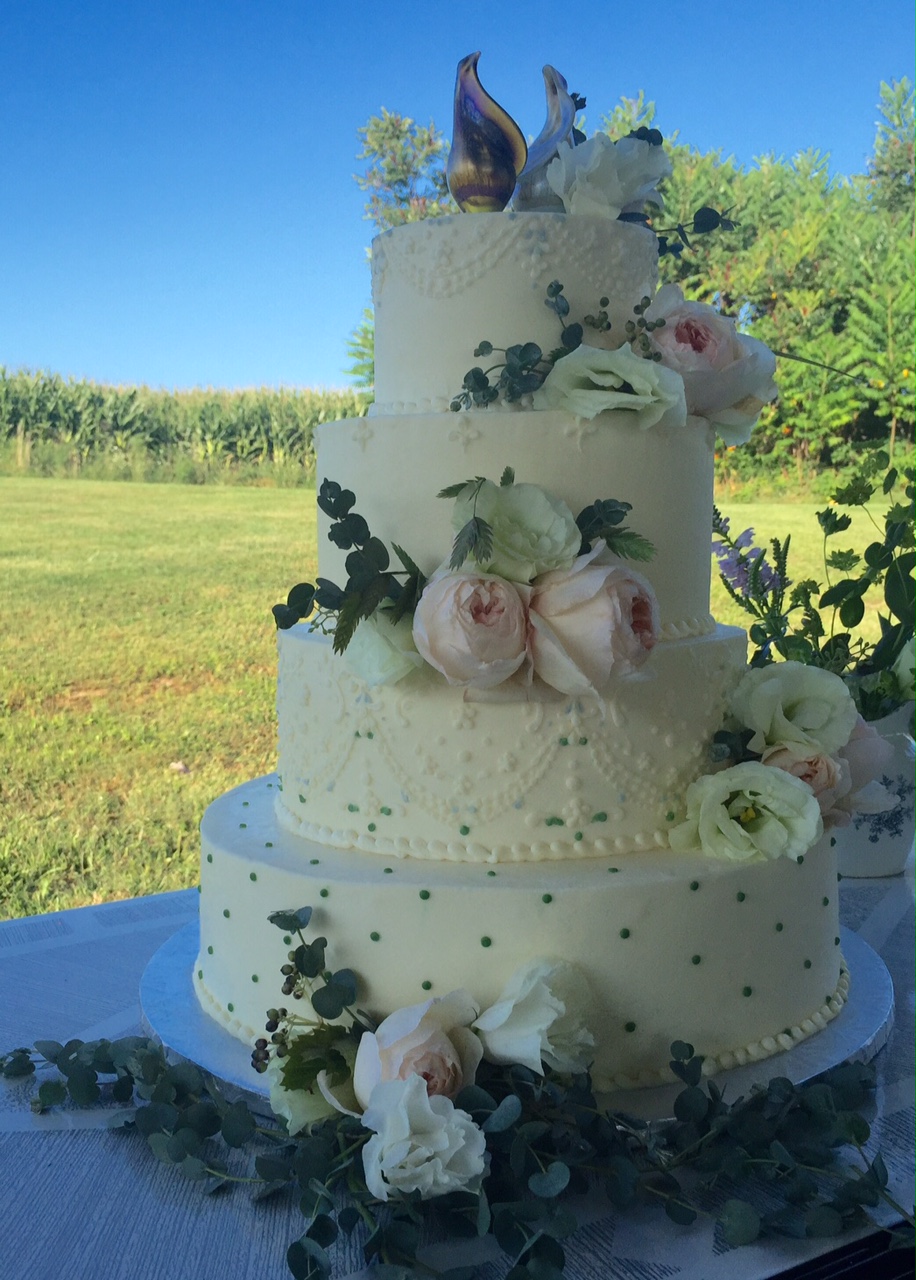 I have a girlfriend from college. We were only roommates for a year, but we remained friends since. She and her husband are artists and have lived a most creative life. He was a glass blower, she a printmaker and later worked in collage. They moved to house in a small town called Mount Vernon, Ohio where there was a gas well on the land (perfect for the glassblower). It sat on fifty acres of land. Neither one had a farmers soul. It was Art that fed their spirits, but they figured out how to use this piece of land in this place and time to not only make a living creating their art, but to raise four interesting children, travel the world and make hundreds of friends along the way.
The cake that is posted here was made as a gift from me for their son Fletcher and his bride Laura by The BonBonerie. I drove it up there a few weeks ago. There in the middle of the corn fields that surrounds their back yard they put on a wedding. I couldn't believe how beautiful a background 6 foot tall cornstalks could be. As the sun went down every imaginable cricket and lightning bug unfurled the night.
There are so many ways to celebrate the love that a wedding reminds us of and of the love we have for old friends. I knew my friend's husband had been ill for quite a while. The night of the wedding, he looked handsome and elegant in his purple shirt and suspenders. Two days ago I found out he had died.
His death reminds me of the great value these human celebrations have for transitions in our lives. I wasn't sure I was able to get away that weekend, but my husband and I figured out how to not only go, but to take that cake up to the party. You can imagine how glad I am that I made the effort.
Sharon Butler
Co-Owner